 BACK TO SCHOOL, BACK TO BUSINESS…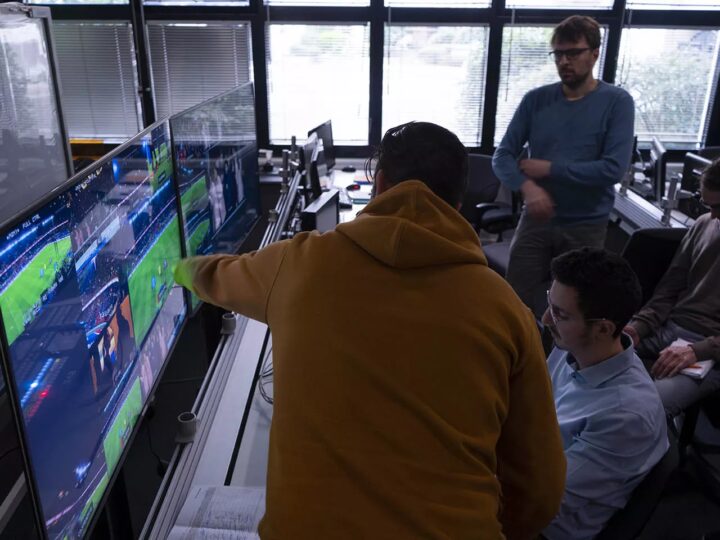 It is broadcast exhibition season, and while the experience may be a virtual one this year, the Broadcast Academy is, as always, part of the debate; with several panel sessions coming up this month to keep the important industry issues in the spotlight.
The discussion commenced with a first for the Broadcast Academy Presents… series as the 'Live Sports Commentating' panel session was broadcast live on 15 September at 17:00 (CET). On Air was moderator Andreas Evagora, leading the conversation with renowned names in the commentary field John Helm, Simon Reed and Kass Naidoo.
Closely following on 18 September at 13:00 (CET), was a panel session looking at the advancements and future of Remote Production in the post-Covid broadcast world. This forum was hosted by EVS and featured James Stellpflug, SVP Markets at EVS, Frédéric Rolland, Manager EMEA at Adobe, Gordon Castle, SVP Technology at Eurosport, John Watts, Executive Producer, Director & Broadcast Academy Expert, and Emili Planas, CTO and Operations Manager at Mediapro.
Wrapping up the Autumn agenda, there will be two round-table sessions focusing on Diversity and Inclusion in Sports Broadcasting and Project Access – a women's initiative – later in the month. This edition will be available on the Broadcast Academy website later in September.
To register to attend any of the upcoming Broadcast Academy Presents… sessions please follow the instructions at the page here.
In lieu of an opportunity to meet with the Broadcast Academy in person at on-site trade show this year, there will also be online demonstrations of the training simulator available in October. Expert director Laurent Lachand will share his expertise with budding sports directors virtually.
Furthermore, the traditional 'back to school' period sees the Broadcast Academy return to its training activities with a Live Sports Direction course in partnership with EVS on October 12-16. To be hosted at EVS' facility in Boulogne-Billancourt, France, director Laurent Lachand will lead the five-day programme. The course will focus on football, tennis and rugby. To register please follow the link here.
A busy calendar for the Broadcast Academy, but we are glad to be back…