 ACADEMY ADDS TO HARDWARE; LAUNCHES NEW COURSES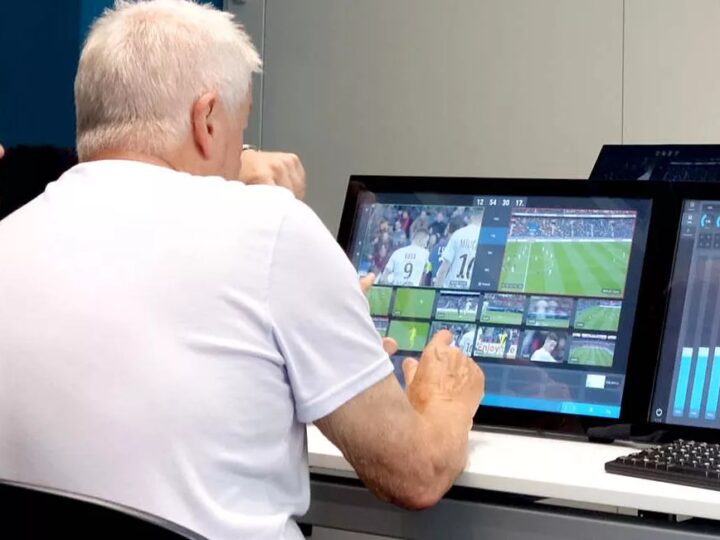 The Broadcast Academy's ability to deliver a broader range of courses to clients, and in more locations, has been boosted by the unveiling of the new travel-friendly simulator tool, based on the EVS X-One product, at the Paris headquarters of technical partner EVS.
Several new training courses and programmes have been designed and launched, making use of the new tool, including a lean production course at the National Film and Television School (NFTS) in the United Kingdom to be launched in 2020. The addition to the Academy's hardware stock allows further targeted programmes and courses to be developed, which will also be rolled out early next year.
This new simulator, benefitting from the X-One platform, offers a new strand to the deliverables available, offering flexibility for deployment and scope to take courses to a wider range of locations, thus aligning with the Academy's core objective to bring training to a more diverse pool of talent.
The X-One utilises the successful 'All in One' box technology format and allows course participants to focus on the editorial aspects of the training rather than the complete session of editorial and technical set-up of a production delivery.
Nicolas Bourdon, EVS' Senior Vice President of Marketing, joined HBS' Senior Production Manager Olivier Meaux Saint-Marc and Broadcast Academy trainer John Watts at the launch event for the simulator in Paris.
"We are thrilled to expand our support for the Broadcast Academy, with the introduction of this first Lean Production live simulator which relies on our award-winning X-One platform.", Nicolas enthused.
"With the development of media distribution channels and digital platforms, the demand for live sports content is on the rise, requiring more production teams that are readily available. X-One meets the needs for flexible live operations of a broad range of sports productions with no compromise on quality or reliability."
The dedicated courses using the X-One simulator will respond to the emergence of software-based technologies in sports production and provide broadcast professionals with a platform on which to develop their competencies in this field – specialising in live direction, storytelling, replays, graphic insertions and audio.
"Adding such a fully IT-based TV production simulator to the existing tools used by the Academy is going to allow broadcast professionals to train, acquire and develop further their live production skills. The main objective of this efficient learning environment is to offer to the participants of the Live Sports Direction courses the chance to concentrate on the development of the editorial aspect of their career," Olivier added.
To register interest in the Broadcast Academy courses, please click here.