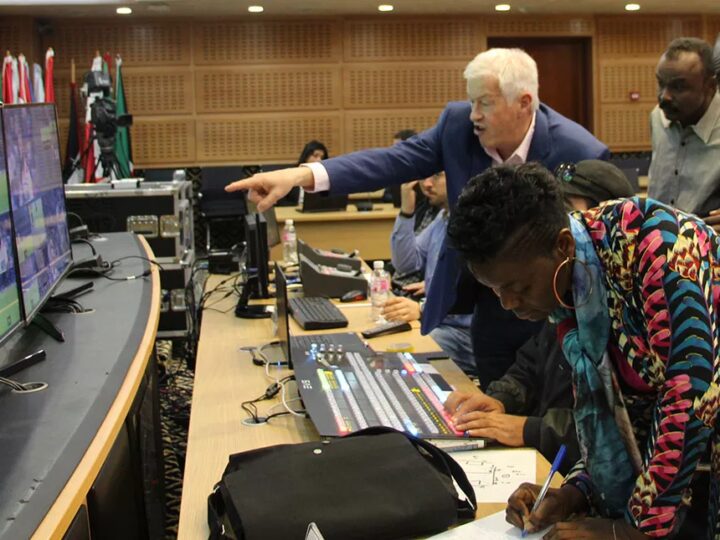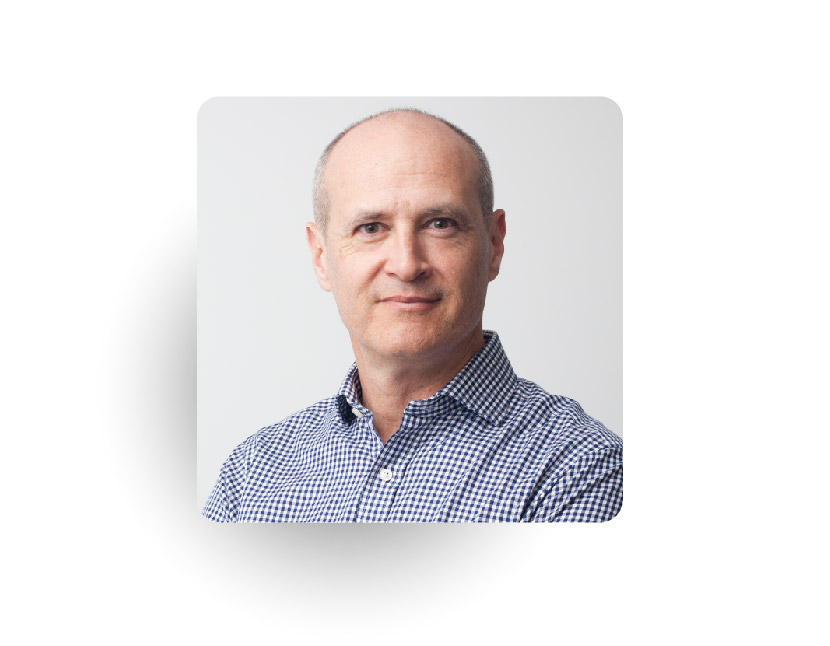 Dan Miodownik,
CEO of HBS
Dan has been with HBS since 2004, and previously held the position of Chief Content Officer (CCO). His career started in news radio in 1991, before he moved to senior roles at Sky Sports, ITV Sport in the UK and the TEAM Marketing's Champions League operation in Switzerland.
He has worked on the 2006, 2010, 2014 and 2018 FIFA World Cup™ events. In addition, Dan had been HBS project leader for FIFA's other events since 2004, including Women's World Cups in China 2007 and Germany 2011 as well as multiple events in Asia, Africa, Europe, North and South America. Dan is a regular speaker at broadcasting conferences and is paving the way for technological innovations in the field of sports broadcasting to change the way we watch sports.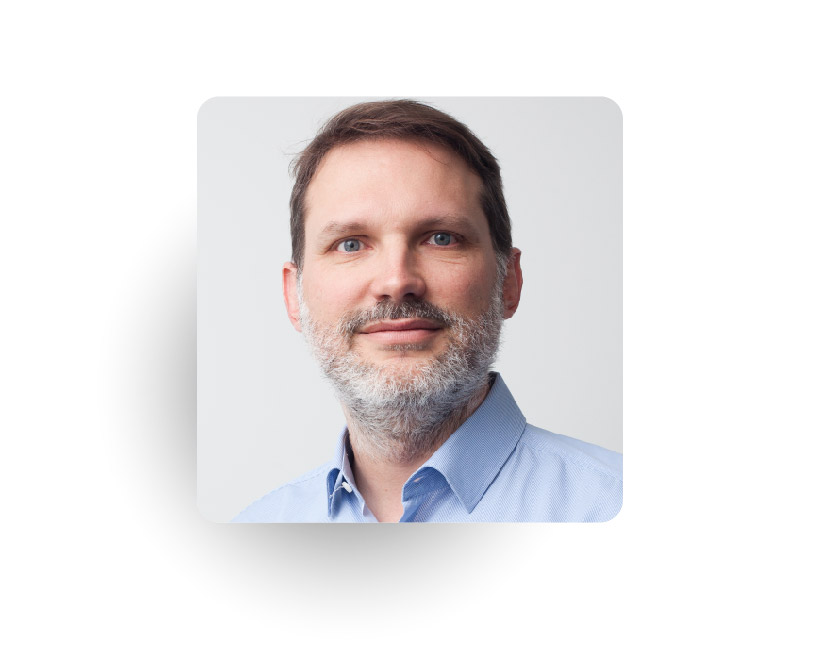 Luc Antoine Charial,
Chief Operating Officer
Luc-Antoine Charial joined HBS in 2000. He was the Finance Manager for the 2002 FIFA World Cup Korea/Japan™, Director of Corporate Affairs at the 2006 FIFA World Cup Germany™ and Director of Finance for the 15th Asian Games Doha 2006. He has been the Director of Finance & Administration for the 2010 FIFA World Cup South Africa™ and 2014 Brazil™ and the Chief Financial Officer (CFO) for the 2018 FIFA World Cup Russia™. He was the Project Director for the 18th Asian Games Jakarta-Palembang in 2018.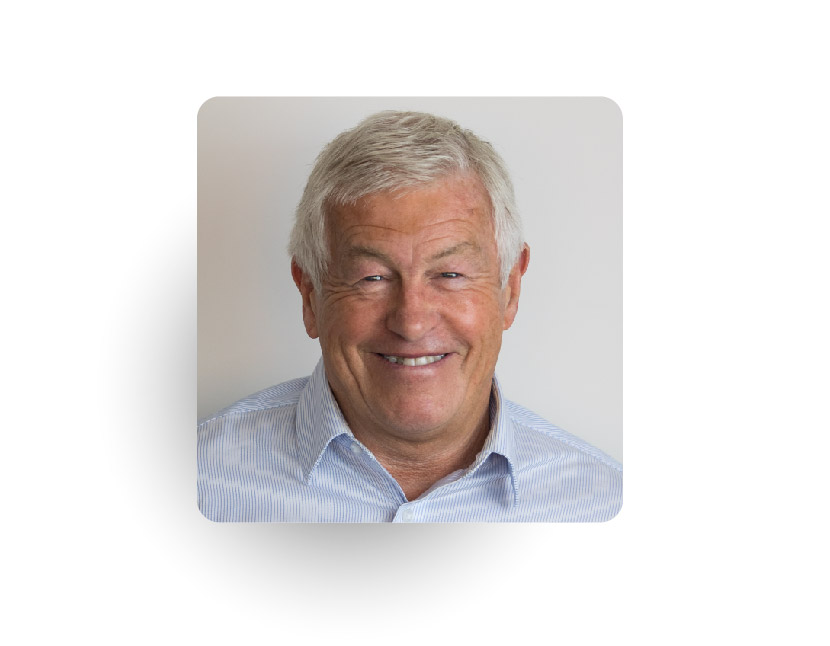 John Watts,
Executive Producer & Director
John Watts is one of the world's most experienced multi-camera live sports directors. He has won a BAFTA award and received 10 nominations, plus four Royal Television Society awards and a RTS Fellowship. His extensive football credits include six English FA Cup finals, five English League Cup Finals, over 20 years of UEFA Champions League coverage – including the Finals in 2002, 2003 and 4K coverage of the Final in 2016.
He has directed the host broadcast coverage at the FIFA World Cup™ in 2002, 2006, 2010, 2014, 2018 and the European Championship in 1996, 2004, 2008, 2012 and 2016. Connected to these events, he has directed the opening ceremonies of the European Championship in 2008, 2012 and 2016, and the Closing Ceremony in Brazil in 2014.
He has directed the host broadcast coverage at four Rugby World Cup tournaments, and directed three finals in 1991, 1999 and 2015. Additionally, he directed the Opening Ceremonies in 1991 and 2015. He has also worked for the host broadcaster, Olympic credits on the football in 2012 and the Rugby Sevens, marathon swimming and triathlon in Rio in 2016.
Other events covered by him include football and rugby sevens at the London 2012 Olympics, marathon, swimming and triathlon at the Rio Olympics 2016, over 100 boxing world title fights, the rowing world championships and five Varsity Boat Races, Commonwealth Games events and numerous other sports.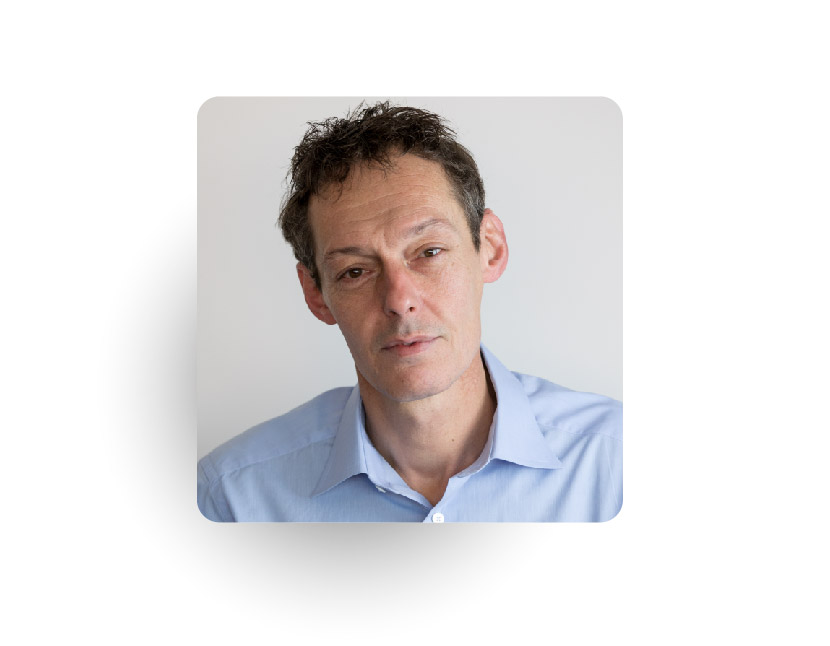 Laurent Lachand,
Sports Director
A highly experienced director, active since 1997, he was selected as one of the seven directors for the 2002 FIFA World Cup Korea/Japan™. A director at both the FIFA Women's World Cup Canada 2015™ and UEFA EURO 2016 France, his most recent international accomplishment was to direct the Final of the FIFA Confederations Cup Russia 2017 between Germany and Chile and several matches of the 2018 FIFA World Cup Russia™. In the years between his FIFA World Cup™ missions, Laurent works extensively in UEFA club competition and French domestic football coverage.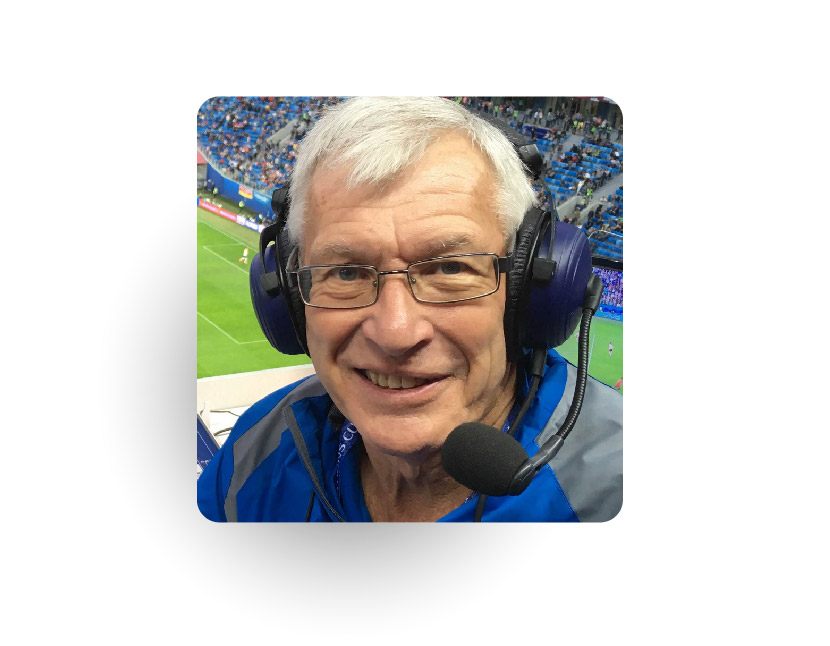 John Helm,
Commentator
John Helm has been involved in journalism since leaving school in 1959, working on regional and national newspapers.
A former Head of Outside Broadcasts for the BBC, he has commentated on more than 20 sports during a radio and television career spanning almost 50 years. John has commentated at Olympic Games, Commonwealth Games, Asian Games, nine FIFA World CupTM events, and numerous golf events around the world.
He has also been involved with the FIFA Broadcast Academy in the past, conducting courses in numerous African countries. Perhaps best remembered for his commentary on the 1985 Bradford City fire disaster, John has won recognition for his work including a Lifetime Achievement Award from the Royal Television Society. He was included in the Guinness Book of Records for being able to name all 92 clubs in the English Football League in 26 seconds.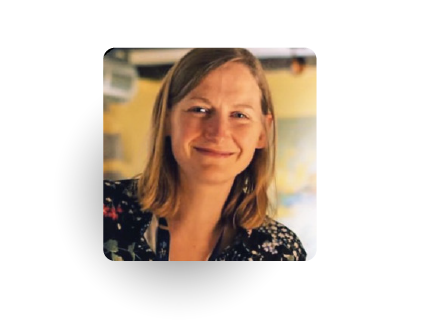 Sigrid Lelièvre,
Sports Director
Sigrid Lelièvre is an accomplished multi-camera live sports director, known for her work in football, tennis, and handball events. She holds the unique distinction of being the sole female director entrusted with overseeing France's premier football tournament, Ligue 1. Additionally, she directs high-profile matches in women's soccer for the renowned broadcasting network, Canal+.
Starting her career as a Technical Director and replay operator in 2013, Sigrid swiftly rose to prominence by contributing significantly to the production of major events such as the Euro Handball Champion's League, FIFA Women's World Cup 2019, UEFA Euro 2020, and FIFA World Cup 2022 Qatar. Her capabilities have been refined through training and mentorship provided by the Broadcast Academy, showcasing her dedication to continuous improvement and mastery in her field. Leveraging her hard-earned expertise, she transformed from student to instructor, becoming a trainer for Concacaf through the Broadcast Academy.
Expanding her influence globally, Sigrid has also taken on a mentoring role in Africa, where she has actively enhanced the skills of local directors and technical teams through focused training initiatives.