 EXPERIENCE DIRECTING A FOOTBALL MATCH ON THE LIVE TV SIMULATOR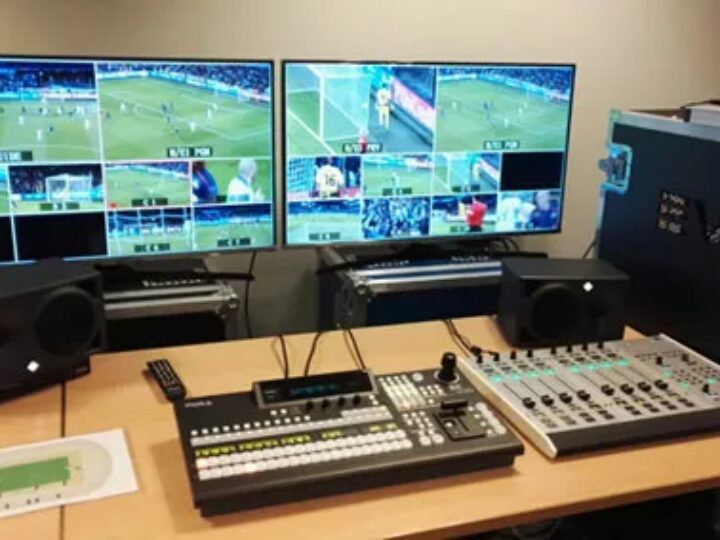 The month of May and June 2017, the Academy is hosting demonstration of its Live TV Simulator at its Paris offices in Boulogne Billancourt.
The new simulator is one of a kind: it includes live video servers – enabling up to 16 ISO camera feeds for ingest/playout, instant replay and slow-motion tools and a live video switcher that can be used by multiple trainees simultaneously.
Pre-cabled, easily transported and able to be set up at any customer's location, the Live TV Simulator can be used by directors, producers, replay operators, audio and graphics operators and cameramen, who can work collaboratively while strengthening their individual broadcasting skills.
The Simulator ensures maximum efficiency in production teams' preparations for coverage of any live sporting. The system can be configured to playout pre-recorded isolated cameras or connect to an OB truck for off-line live production. The equipment is used in various configurations to simulate training environment for broadcasters, federations and TV professionals and can either travel to your home country to train an entire production team or train from its Boulogne based studio.