 BA PROVIDES LIVE EVENT EXPERIENCE TO INTERNATIONAL STUDENTS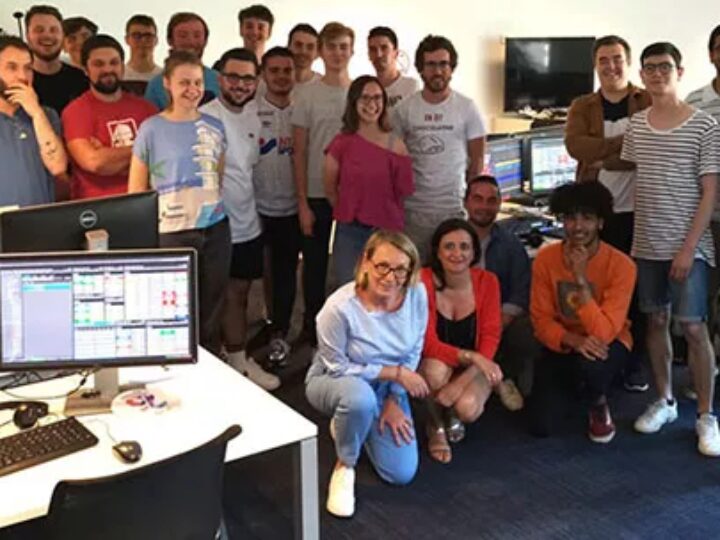 'Training tomorrow's stars' is a core pillar of the Broadcast Academy, and motivated by this principle, the BA has developed key relationships with media, film and TV universities/schools across the world. As part of their skill-development exercise, students are offered meaningful internships, helping them to gain practical confidence in a professional environment and receive experience of international events.
Through the Broadcast Academy's collaboration with the University Campus of Football Business (UCFB), four bright and aspiring students were selected to travel from the UK to Paris to work as part of the logging team on the two-week French Open tennis event at Roland-Garros.
Taking your first step into a career in broadcast at one of the highest profile events in the sporting calendar is quite an opportunity, and one which the four students from the UCFB grasped with both hands. "I had a fantastic experience working under HBS for the Roland-Garros tournament," enthused Harrison Farewell. "I have met some great industry professionals who have educated me on sports broadcasting. This was a great opportunity for me to see what it was really like behind the scenes of a major sporting event. I have thoroughly enjoyed my time in Paris with HBS and would highly recommend it if you are interested in sports."
Harrison and his colleagues Joaquin Rodrigo, Axel Toudic and Samuel Cross, are on a Multimedia Journalism course at the UCFB. Their placement in the logging unit as part of HBS' team delivering the International Signal for the Grand Slam tennis event saw them logging every minute of the coverage, inserting timecodes and metadata tags to assist HBS producers and rights holders to find the content they needed for their broadcast output.
"I have learnt the skills needed in logging live matches and also clipping highlights and match points," explained Harrison. "One of my main tasks throughout the internship was to gather the best clips of the day which was enjoyable, as I like to edit together clips as part of my course."
The logging team worked under the management of Senior Content Manager Michael Broomfield, a media server and logging veteran at major international sporting events over the past two decades. His wealth of experience was an invaluable resource to the enthusiastic youngsters, but it is a rewarding role for Michael himself. "I very much enjoy training people as loggers and trying to show them what a great chance it is to see the complete sports TV production, it's the entry level to a whole new world of sports," explained Michael. "Logging is not only integral to the overall host broadcast production, but it's a great introduction to sports broadcasting. Whether you want to be an editor, camera person, producer, director, graphics operator, you get to see it all as a logger and take something from your experience as the first eyes and ears on a major sporting event."