 BROADCAST ACADEMY STRENGTHENS ITS LINKS IN ASIA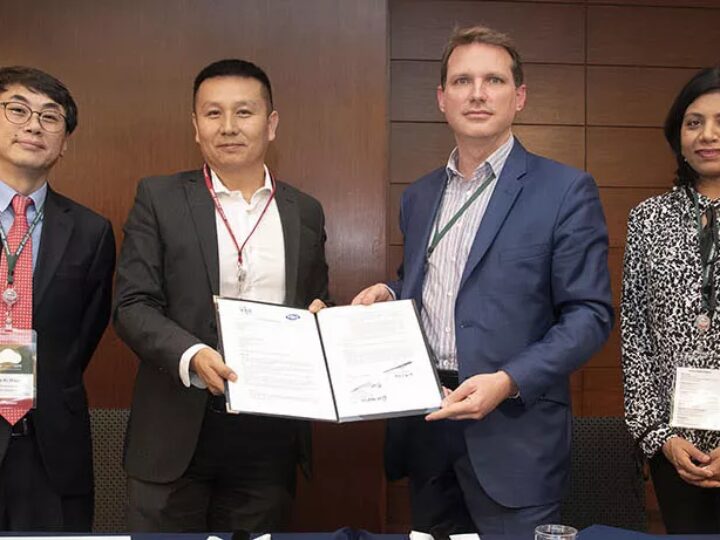 Broadcast Academy will run a Live Sports Direction training programme in Colombo, Sri Lanka, between 2-5 March 2020. The announcement follows discussions held at the 65th Asia-Pacific Broadcasting Union (ABU) Sports Group Conference in Tokyo on 17 November 2019 and underlines the Broadcast Academy's commitment to developing a range of activities in Asia as the key to the development of the sports broadcasting community in the region.
The Broadcast Academy also renewed its formal partnership with the ABU at the conference, through an MOU signing ceremony between Luc Antoine Charial, Chief Operating Officer, HBS, and Cai Yanjiang, Sports Director, ABU.
"I hope that the members will enjoy training and more opportunities to learn from the best in the industry, as well as encouraging the opportunities for talented professionals to learn or work outside of their countries," stated Cai Yanjiang.
In defining HBS' objectives, Luc Antoine Charial reiterated the value of one of the Academy's pillars – gender equality. "We are delighted to further extend our relationship with the ABU, and we would also like to develop local and regional women's networks. We are already working with the first woman sports directors in Jamaica, Austria, Cameroon and Iceland, and now we wish to find the next woman sports directors from Asia."
Together both the partners have delivered courses in Marketing and Remote Production in Sri Lanka and Vietnam that were valued among the broadcasting community in the region. The training programmes with ABU ─ the world's biggest broadcasting union ─ benefits 63 members in 33 territories.