 ACADEMY GRADUATE FIRST WOMAN FOOTBALL DIRECTOR FOR ORF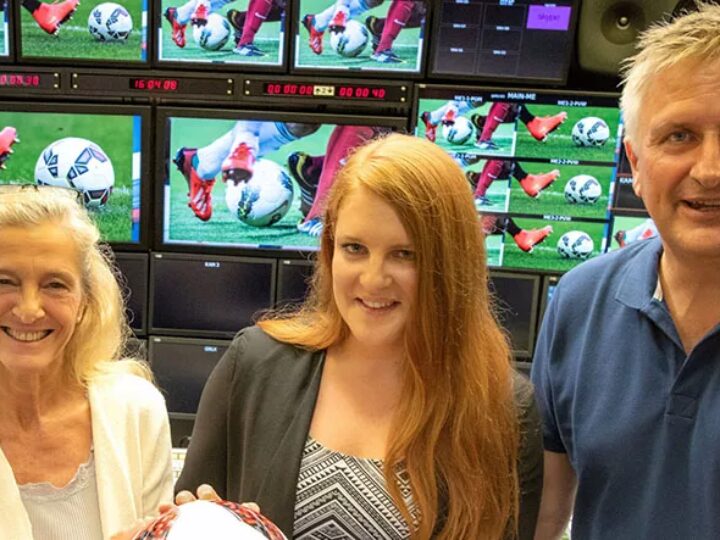 Vera Bichler, one of the graduates of the Sports Direction course organised by the Broadcast Academy at the UK's National Film and Television School (NFTS) last year, has become the first female sports director at Austrian national broadcaster ORF. Bichler took the lead on directing ten matches of the Women's Football Bundesliga broadcast live by ORF SPORT + last year and since then has directed matches of the Austrian Women football league and a qualifier game for the U21 Austrian national team against Russia, in which Austria qualified for the U21 European Championships.
The new Austrian sports director has praised ORF Sports for giving her the opportunity to showcase her skills and hopes to continue directing more sports in the future.
Bichler said, "the course gave me practical help to learn how to direct major sports events, and to take this next step in my career. It is important for women to not shy away from opportunities and to acquire skills, confidence and experience to rise in this field."
Course leader and experienced sports director John Watts added: "We are really thrilled with Vera's achievements and it is excellent that we could play a small part in her success."
The next Broadcast Academy Sports Direction course will run from 18 March 2019 at the NFTS in association with EVS, with Watts once again the lead instructor.
To book your place, visit the NFTS website by clicking the following link: