 ABU ANNOUNCE REMOTE PRODUCTION COURSE IN VIETNAM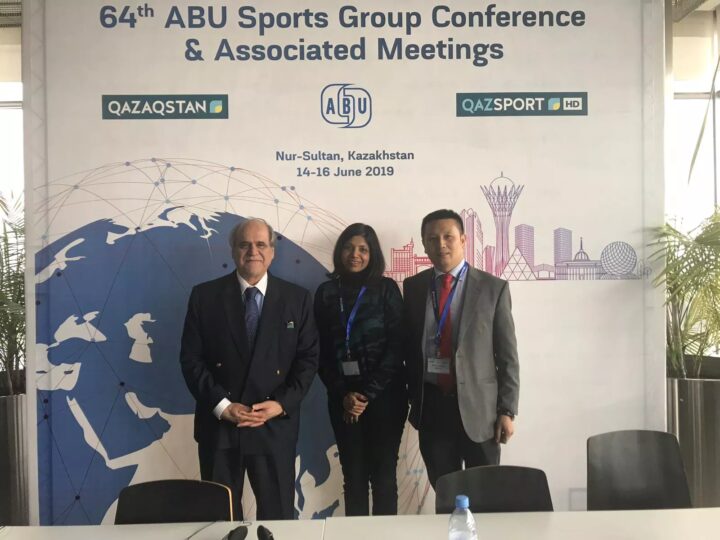 The Asia-Pacific Broadcasting Union (ABU) took the platform of their 64th ABU Sports Group Conference – held 14-16 June in Kazakhstan – to announce the launch of their Remote Production training programme in Vietnam, to be delivered in partnership with the Broadcast Academy.
The course will be held in Hanoi on 27-28 August, and ABU Sports Director Cai Yanjiang was enthusiastic about the prospect. "We are expecting a good level of participation," Cai stated. "HBS has been a pioneer in implementing innovative technologies in sports broadcasting, so we have chosen 'Remote Production' as our topic for this training programme. We are looking forward to the assistance of Broadcast Academy in sharing this advanced production expertise to our members."
For EVS, whose technology has been used to power the Academy's Live Sports Direction courses around the world, it offers an opportunity to bring the experience back home. "We are pleased to host the training programme for newcomers, which is aligned with the latest technology and will equip each trainee with confidence to manage future assignments", said Nicolas Bourdon, Marketing & Communications Director, EVS.
The Sports Group Conference brought together sports executives from across the Asia-Pacific region, with discussion centred on the challenges of sports media rights and sports broadcasting today. The Broadcast Academy marked its presence at the ABU Conference with Broadcast Academy Manager Ekta Hutton in attendance. "It was a great opportunity to touch base and exchange with the ABU and their members," Ekta explained. "We are very proud of the successful partnership with ABU, and this forthcoming cooperation for the Remote Production course underlines the Academy's commitment to the skill-development of ABU's members."
With several live sports production courses lined up in different countries, the Broadcast Academy has indeed a busy calendar ahead. The addition of the course in Vietnam will see another new territory added to the list of countries where the Broadcast Academy has been active. "We have been a partner of the BA for several years, and the major reason is that they have provided our members with the much desired expertise and knowledge," added Cai. "Our members have highly rated the training activities and have greatly benefitted from them. It has been a wonderful experience working with the Broadcast Academy, and we will continue our fruitful partnership."