ENG CREW
This hands-on course is designed to be a practical way of bringing together different elements in the production process, to create a better understanding of the job requirements and the collaboration between the different roles.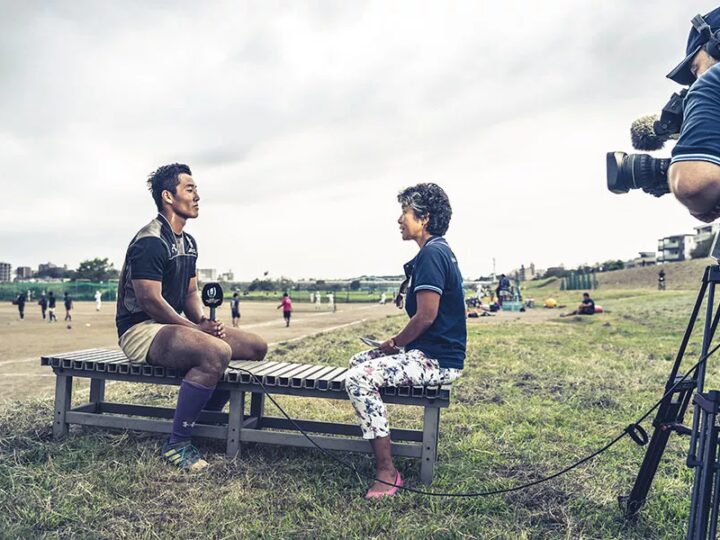 Learning objectives
To have an understanding of the production process
To have an appreciation and requirements of the different roles
To work together in a collaborative way to enhance the Production Process
Course duration: 5 days
Attendee number: 10
Attendees: ENG producers, ENG cameramen and editors
Note: This course assumes that all participants are proficient in their job role.
The idea of the course is for the producer, ENG cameraman & editor to discuss their specific job roles and requirements and how, working in a collaborative way, they could streamline and enhance the production and post-production process.
They then work as a team to plan and complete a short shoot and edit with a storyboard and proper briefing and discussion of the roles within the team.
After the edit a review takes place to discuss learnings and what could be done even better next time.
Course content
The course is split into theory and practice. It covers:
Part 1: Job titles & responsibilities
Understanding the production and post-production process
Each participant discusses their job role and responsibilities
Understanding the interaction between job roles
Discussion about collaborative working, how to get the best out of everyone
Resolving any issues between departments
Part 2: Planning shoot
Coming up with an idea
Writing a script or storyboard
Planning locations
Discuss what ideas and requirements are needed from the perspective of the different roles
Part 3: Shoot
Travel to location and set up
Whilst shooting discuss what limitations there sometimes are and the frustration of unforeseen circumstances, not enough time or the contributor/interviewee not giving enough information
Editors nearly always need more shots/cutaways, whilst on the shoot he can discuss with the cameraman the variety he needs to create sequences, different shot sizes, angles, positions, framing and perspective, etc.
Cameramen need to be well briefed about the shots required especially specific ones to illustrate particular points
Part 4: Edit
The editor and producer discuss how they are going to put the edit together, trying to work in a collaborative way, supporting each other to get the best possible outcome.
The cameraman also observes the edit process to see and understand how his images are being used, or not used.
Part 5: Final discussion
Final discussion about the positives and negatives of working together, how to improve the collaboration, understanding and appreciation of stresses and strains of different job roles
Discuss what if anything they could have done better, more efficiently
By the end of the course, participants will be able to:
Have an understanding and appreciation of other job roles
Collaborate in a more meaningful and efficient way
Look to move forward and try and implement any positive ideas that would enhance the production and post-production process within the station
ENG CAMERA OPERATIONS
This course offers advanced operational techniques using sports broadcast cameras for intermediate level ENG camera operators, and functions as a useful review of existing skills and techniques for the advanced ENG camera operator.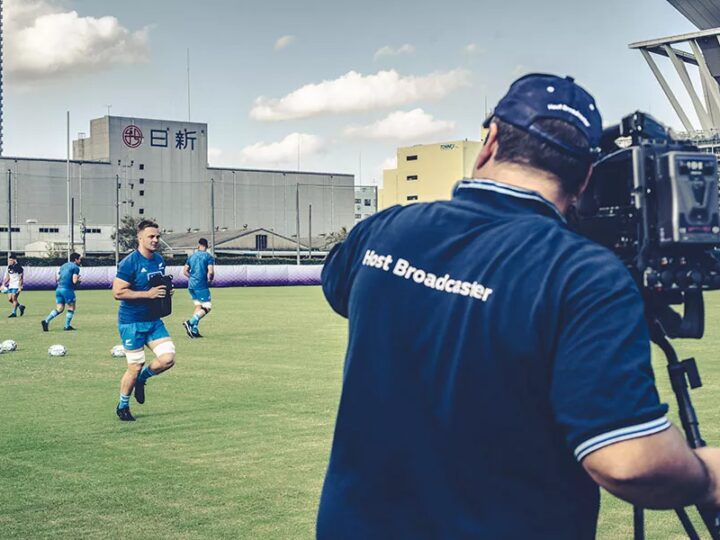 Learning objectives
To develop skill sets for intermediate and advanced ENG camera operation
To understand all tiered menu functions and operational procedures of the sports broadcast cameras
To review storytelling and editorial concepts in context to the role of camera operator
Course duration: 5 days
Attendee number: 10 (maximum per course)
Attendees: ENG camera operators (intermediate and advanced)
This course assumes that participants have over two years ENG camera operator experience and will have established ENG camera skill sets.
During the course and a series of hands-on practical exercises, participants will learn in-depth operational functions of the sports broadcast cameras and enhanced camera operator skill sets, and develop an aesthetic approach to ENG image acquisition.
Course content
The course is split into theory and practice. It covers:
The ENG camera operator role and function at advanced level
The application of advanced functions of the sports broadcast camera
Part 1: The Advanced ENG camera operator
The role of the advanced (senior) ENG camera operator
Review of the sports broadcast camera advanced functions
Interlace and progressive recordings
Critical exposure evaluation tools
Menu and detailed settings
User menu (Factory Default Configuration)
Operation menu
Paint menu
Maintenance menu
File menu
Demonstrate practical knowledge of all advanced operating functions of the sports broadcast camera
Record two minutes material in progressive mode onto SxS media, accessing tiered menu functions and adjusting camera multi-matrix values
Part 2: Advanced ENG camera operating
Taking control of the image
Developing image style
Demonstrate practical knowledge of all advanced operating functions of the sports broadcast cameras
Record two minutes material in progressive mode onto SxS media, accessing tiered menu functions and adjusting camera multi matrix values.
Demonstrate image enhancement using lens filtration and image adjustment using camera menu multi-matrix values
Part 3: Advanced ENG camera operating
Review storytelling and editorial concepts.
Image gathering for the edit
Emerging camera acquisition technologies
Demonstrate practical knowledge of all advanced operating functions of the sports broadcast camera
Record two minutes material in progressive mode onto SxS media, accessing tiered menu functions and adjusting camera multi-matrix values
Demonstrate image enhancement using lens filtration and image adjustment using camera menu multi-matrix values
Demonstrate core competence with a content browser 2.0 clip management
Software and SxS workflow
By the end of the course, participants will be able to:
Be confident to use all functions of sports broadcast camera
Have a more in-depth working knowledge of the camera and accessories
Control the file-based production workflow