ONLINE SPORTS COMMENTATING
Courses are open for registration.Click here for more information
Commentator training – from preparation to delivery.
This course is aimed at new or relatively inexperienced commentators and producers who do some commentary.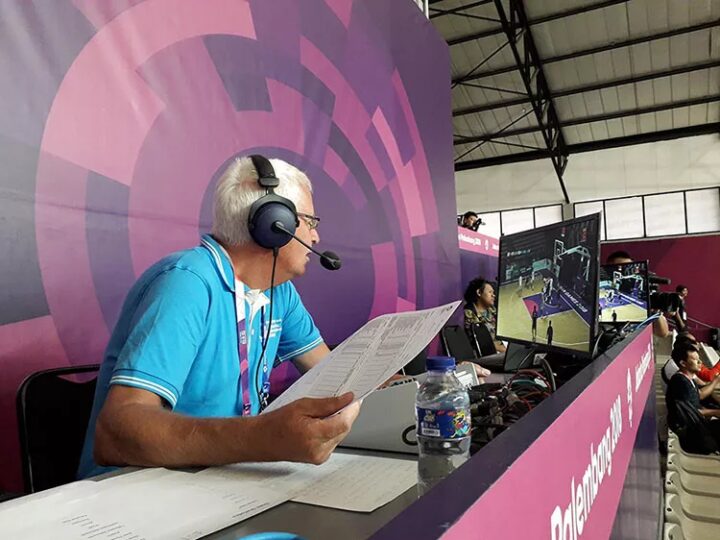 Learning objectives
To understand the real objectives of television sports commentary
To learn how to prepare properly for a match
To add value for viewers through information and voice modulation
To work with directors and use the monitor effectively
Course duration: 2 Days
Attendee number: 10 (maximum per course)
Attendees: Commentators
Note: This course assumes that all participants are proficient in their job role.
The course is based on theory and practical sessions aimed at giving commentators a greater understanding of their craft and improving their commentary skills.
Course content
The workshop is run initially as a group session and then commentators will prepare and deliver off tube commentary of a football match.
Part 1: The real objectives of television sports commentary
The history of sports commentary – radio to television
Different commentary styles around the world
Telling a story
Enhancing the viewing experience – the real objective for every commentator
Part 2: Planning and preparation
Knowing your audience and the importance of player identification
Player biographies and statistics and how to use them
A system for preparing commentary notes
Preparing an opener
Part 3: During the match
Creating a sense of occasion and context, before, during and after the match
Anticipating key moments
Voice modulation – creating an ebb and flow
When to speak and when not to speak!
Communication with the director – use of the monitor and the lazy button for talkback
Part 4: Commentary Exercise
Individual commentary exercise (off tube)
Individual review of performance, discussion and feedback
By the end of the course, participants will be able to:
Have a better understanding of the real objectives of sports commentary
Be able to prepare for commentary more effectively with the tools to develop their own system of notes
Be able to create their own commentary style and feel more confident in delivering effective storytelling commentary