 LIVE SPORTS DIRECTION TRAINING WITH THE LIVE TV SIMULATOR NOW IN FRANCE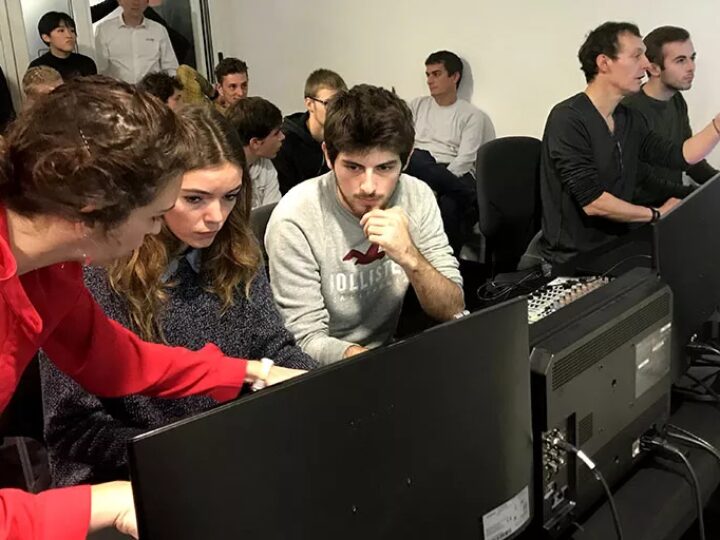 After a series of successes around the world, the HBS Broadcast Academy opens its doors for the very first time in France, by offering its flagship course in Live Sports Direction from 14-18 January 2019 in Boulogne Billancourt.
The maiden five-day session is hosted in partnership with EVS and is a mix of theory and practical exercises using the Live TV Simulator based on EVS technology, which consists of two XT series production servers, one IPDirector and one Dyvi live production switcher. Different sporting events are loaded on to the Simulator to create a Live OB environment for the directors to practise their craft/skills.
Individuals with prior experience (minimum of one year) will now be able to learn from the best sports directors in the world. The course will provide a unique opportunity for participants to develop their own unique style, while learning about different cultural approaches to directing.
This opening session will be led by Laurent Lachand, a well-known Sports director in France and Europe who is known for directing football at the highest level.
The programme is developed by the HBS Academy and utilises the experience and skills acquired by leading the host broadcast operations of major international events around the world.
Lise Cosimi, Broadcast Academy Director, said, "With France being the centre of the sporting world over the next few years, it is time for us to create a cross-cultural learning platform for the local broadcast community. We aim to develop directors that are as comfortable working in France as they would be in Germany, England or the United States. The focus is on the art of storytelling with the audience in mind".
EVS's SVP Marketing, Nicolas Bourdon mentioned, "EVS and the Academy believe in promoting gender equality in sports broadcasting. Together with HBS, we have been at the forefront of promoting diversity in sports with the organisation of a series of classrooms dedicated to women willing to pursue a career in live sports broadcasting."