For the very first time this Replay Operations Module will cover technical training by EVS and editorial training by Broadcast Academy. Certificate will be awarded by EVS and Broadcast Academy on successful completion of the course.
Course Details
Venue: EVS, Boulogne-Billancourt
(Paris), France
Date: 23-27 October 2023
Number of places: 8
Duration: 4 days
Course Fees: 1,920 Euros
How to Apply: Please fill out the registration form listed at the bottom of the page.
*In case of non-participation, we follow a non-refund policy, for avoidance of doubt in case of non-participation no refund will be done by Broadcast Academy to the user. If Broadcast Academy cancels the course, participants are entitled to a full refund.
* Only shortlisted applicants will be invited to participate in this course.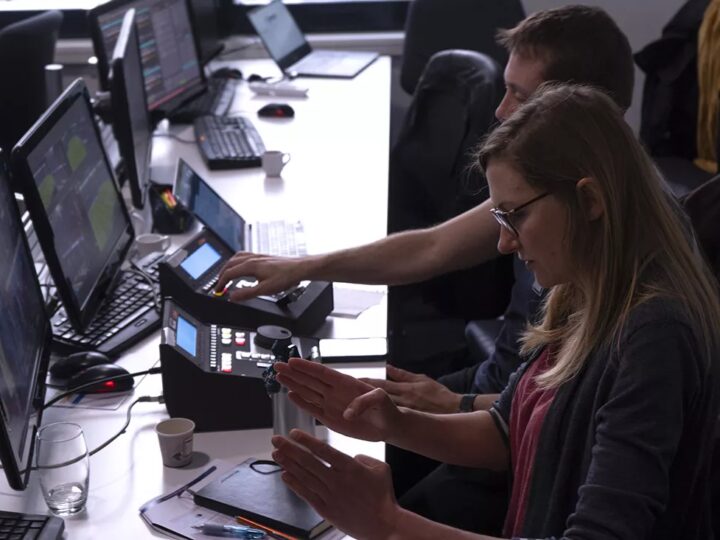 Course Information
The course would incorporate the essence of HBS's experience of working on world-class sporting events and EVS's experience in delivering cutting edge live video technologies for broadcast and new media productions. This joint training session delivered by EVS and Broadcast Academy will bring years of experience from the international sports landscape. It will provide expert's insights, best practices, and will be a unique training opportunity to learn all about the world of sports replays.
This certified training is the first of its kind to focus on the editorial side of the Live Slow Motion (LSM) and designed to benefit those who intend to develop their career as Replay Operators in production of live sports events.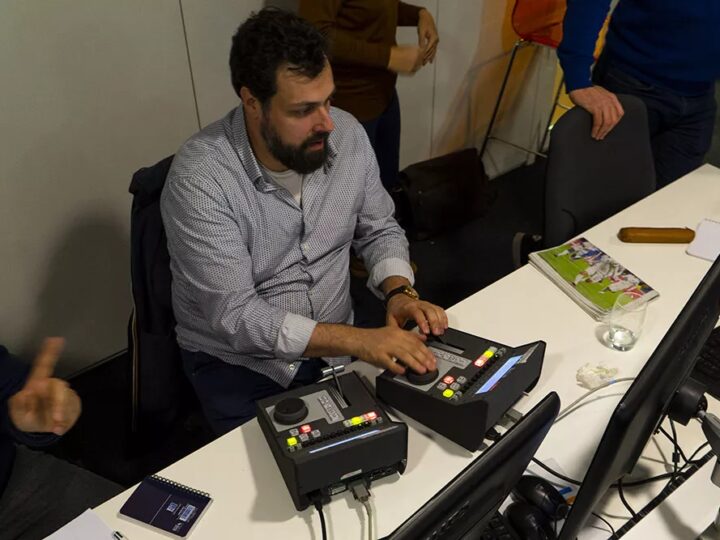 The training will be delivered in two parts:
First part of the training focuses on EVS' LSM

─

part of the core operating system of the XT class of servers offered by EVS – and its advanced features for clips, playlist management and advanced live editing possibilities.

 

Second part of the training offers practical examples of production of different local level sports and major international sports events. There will be in-depth description of storytelling principles and best practices to improve the Replay Operator's skills.

 
The theoretical and practical aspects of the course aim to encourage and develop existing expertise and creativity of participants. The course will focus on football as a main sport but will also include the editorial philosophy of covering individual sports like tennis and boxing, and collective sports like football, rugby, and handball. 
Course Objectives
Part 1 – EVS Advanced LSM Operations
Refresher and update of the basic operations of the system and the Setup Menu parameters involved in the Basic training
Description of the Multicam software and configuration screens to enable an operational check of the system and a basic monitoring
Description of the network connectivity (SDTI and GigE networks)
Advanced clip management functionalities (e.g. ranking clips, special playback speeds, goto timecode, sort TC, etc.)

 

Advanced playlist management functionalities (e.g. split audio, audio swap, replace function, etc.)

 

Description of the Timeline editing functionalities for advanced live edits
Keyword Management: keywords files, keywords operation (with the Remote Panel or with the VGA screen)
Part 2 – Advanced Editorial/Storytelling Principles
Refresher of the basic principles of editorial treatment and acquire best practices for storytelling using action replays

 

Understand the role of replays in sports TV production from a Director's perspective and Replay Operator's perspective

 

Storytelling principles and styles, adaptability to different situations while editorial coverage
Understand the use of different camera positions in a live sports production
Understand the use of different camera types (wide and close-up/tight cameras)
Develop an in-depth view about narrative in sports coverage using replays and slow-motion replays
Understand how to create extra content for additional platforms, for example, digital

 

Advanced Replay Operator tasks and expectations: pre-game and post-game, game analysis, highlights edits, ISO packages, VAR, etc.
Realise the Director's constraints & expectations
Understand the internal mechanisms of a team and relationship between the Replay operator and the Director
Eligibility
Replay Operators/Editors working with multi-camera live sports events with prior work experience in replay operations
Possibly attended EVS LSM Basic Operational training with some significant experience in the basic operation of the EVS LSM solution
Possess understanding of the laws of different kinds of sports (football, tennis, rugby, handball, etc.)

 

Have a general technical understanding on use of various broadcast equipment in live directing

 

Understand the landscape in which Replay Operators are selected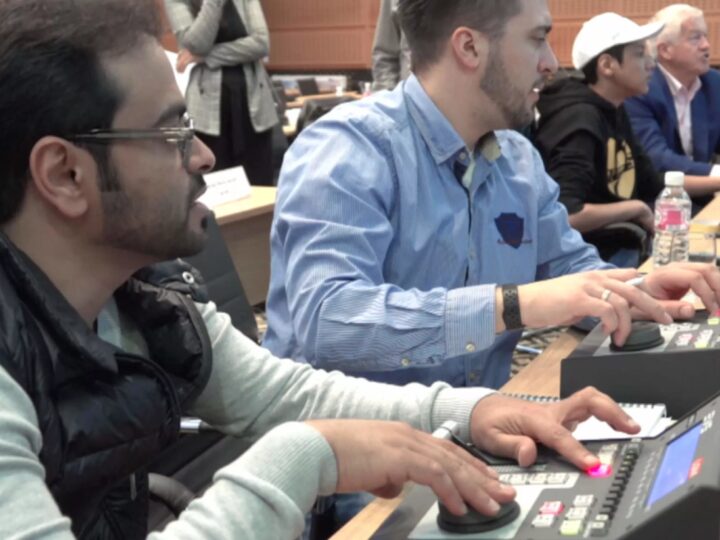 Our Experts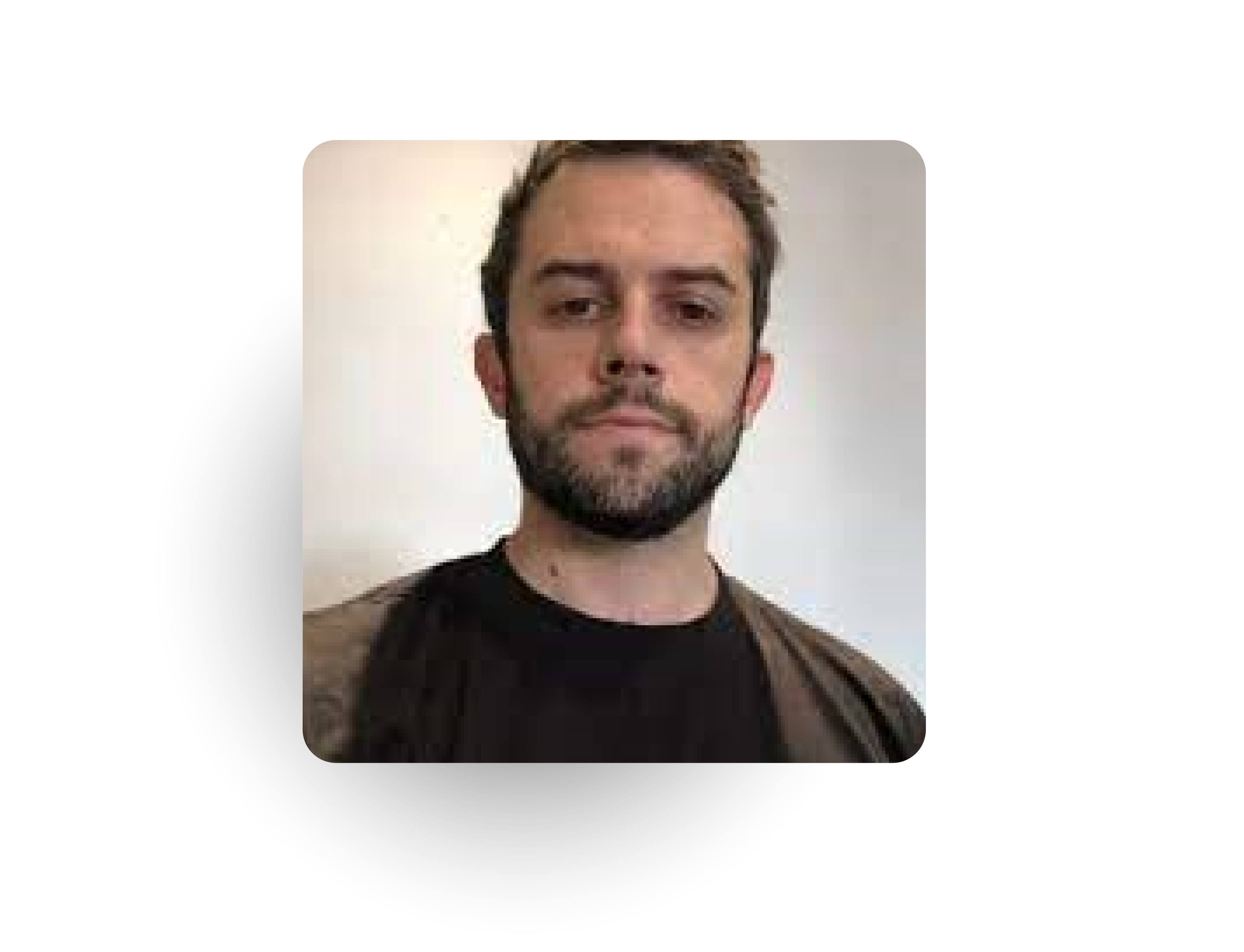 MARC MAIFFRET, Replay Operator EVS /LSM VIA France
Operator on different production tools such as EVS LSM, Epsio, Dyno, Superloupe, IPDirector for different TV channels and broadcasters (Canal+, beIN sports, Eurosport, TF1, France tv, M6/W9, TMC) and for different types of audio visual productions (sports and TV shows).
He has worked in international sports events: FIFA Women's World Cup Canada 2019™, World Athletics Championships Doha 2019, FIFA World Cup Russia 2018™, FIFA Confederations Cup Russia 2017, etc. Since 2020, he has been part of the 'LSM-VIA Ambassador program' to support the launch of the new slow-motion solution to the community of operators in France and around the world.
For more information about our experts, please click here.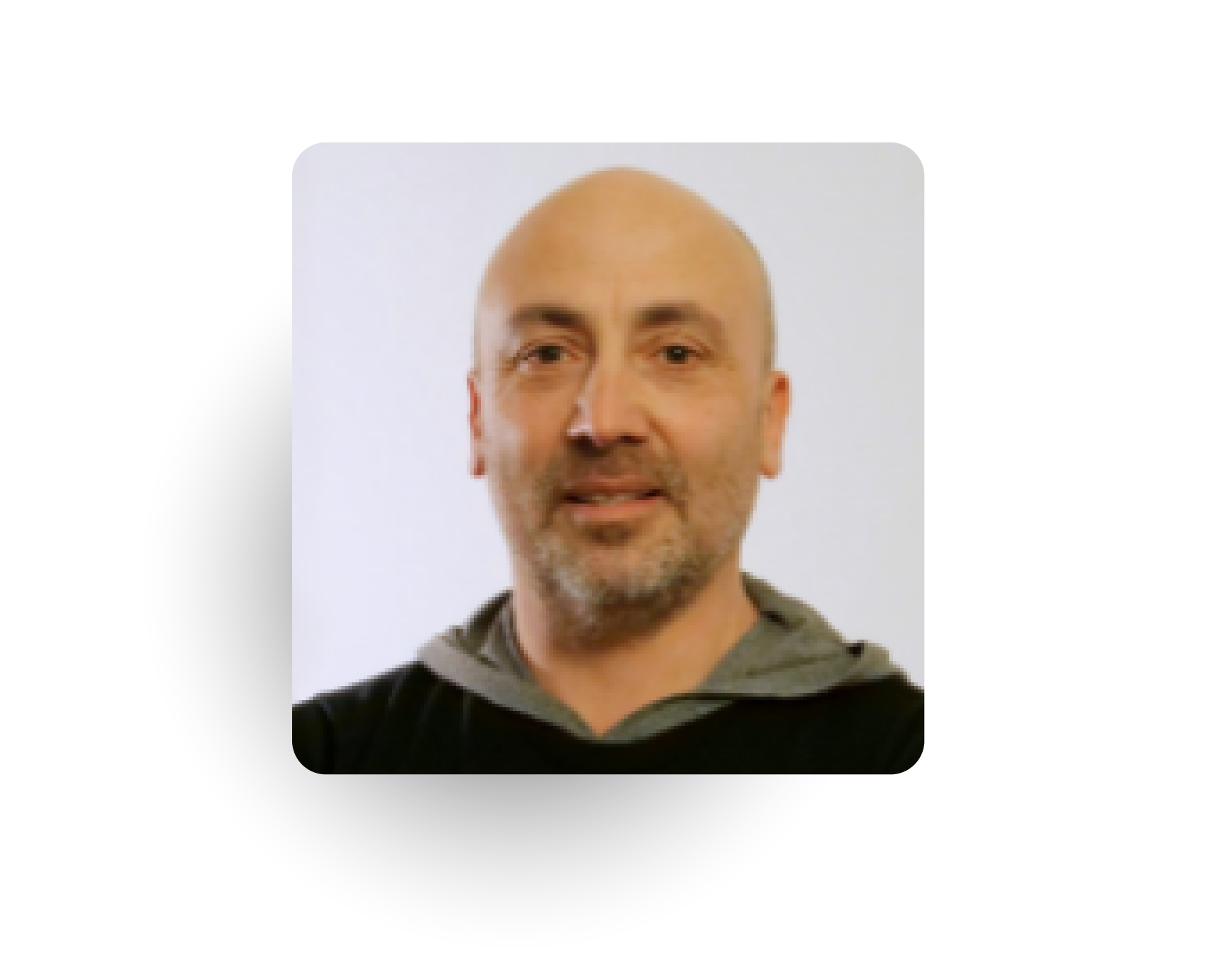 MARIANO ZADUNAISKY, Replay Operator EVS
With an experience of more than 20 years in multi-camera live sports as a replay operator, he started in Argentina in 1998 with the AFA football league and the ACTC Touring car championship. Since his arrival in France in 2002, he has worked in the domain of host broadcast coverage of sports events all over the world, such as football, rugby, motor sports, handball, athletics and basketball. Mariano has worked on some of the most important events such as the 2010, 2014 and 2018 FIFA World Cups™, the UEFA EURO 2016 and 2020, the FIFA Women's World Cup France 2019 ™, as well as Roland Garros since 2008, among many other global events.
For more information about our experts, please click here.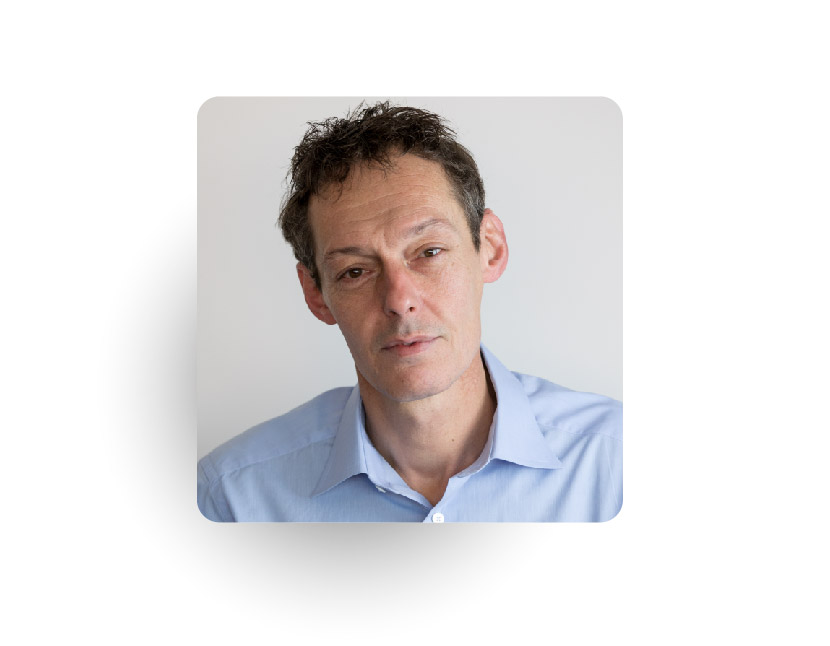 LAURENT LACHAND, Sports Director
A highly experienced director, active since 1997, he was selected as one of the seven directors for the 2002 FIFA World Cup Korea/Japan™. A director at both the FIFA Women's World Cup Canada 2015™ and UEFA EURO 2016 France, his most recent international accomplishment was to direct the Final of the FIFA Confederations Cup Russia 2017 between Germany and Chile and several matches of the 2018 FIFA World Cup Russia™. In the years between his FIFA World Cup™ missions, Laurent works extensively in UEFA club competition and French domestic football coverage.
For more information about our experts, please click here.
Training Setup
LSM is part of the core operating system of the XT3 class of servers offered by EVS. The operational base is integrated into the server itself, and it recreates live editing experience for sports and live event broadcasting within a controlled environment. It provides replay mode functions in slow motion, super motion and a range of on-the-fly editing action and includes LSM Connect for clips and playlist management, specific Paint mode, Target mode and Split screen. Training courses are conducted with the use of the Live TV simulator for the practical hands-on exercise. This unique training solution is based on EVS equipment and relies on two EVS XT3 live video servers and an IP director – enabling up to 12 ISO camera feeds in High Definition 1080i format for ingest/playout, a Dyvi live video switcher for the camera cutting and all necessary slow motion operational tools to create the replay sequences.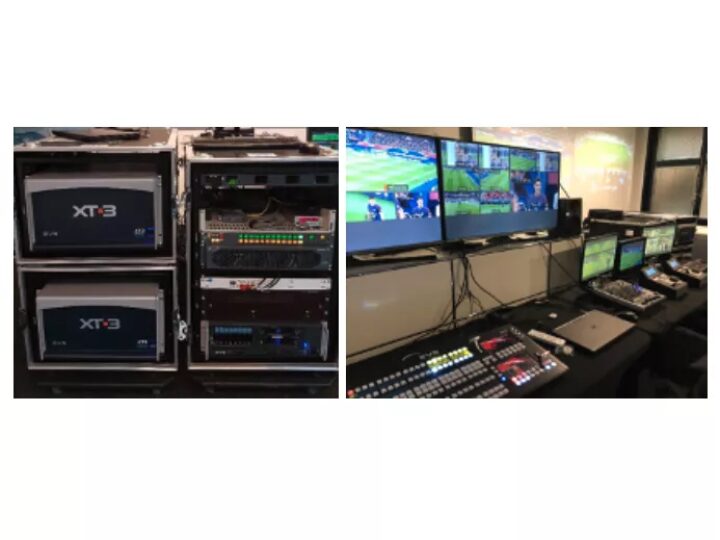 Financial Support
These courses are subject to AFDAS funding. For information on AFDAS, please contact: contact@omneo-solutions.com
Scholarships are offered to women from the broadcasting field to further their career in the sports broadcast industry. For more information, please contact us at: info@broadcastacademy.net.