Course Details
Venue: TBC
Date: TBC
Number of places: 8
Duration: 4 days
Course Fees: 1,600 Euros
How to Apply: Please fill out the registration form listed at the bottom of the page.
*In case of non-participation, we follow a non-refund policy, for avoidance of doubt in case of non-participation no refund will be done by Broadcast Academy to the user. If Broadcast Academy cancels the course, participants are entitled to a full refund.
* Only shortlisted applicants will be invited to participate in this course.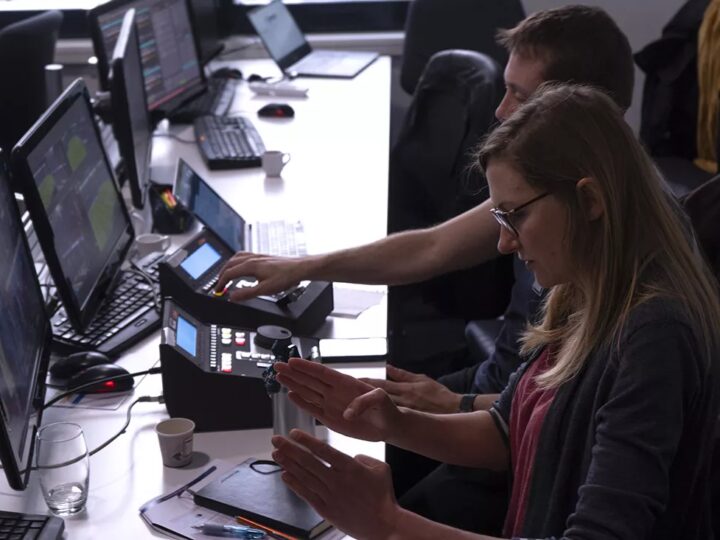 Course Information
The course would incorporate the essence of HBS's experience of working on world-class sporting events and EVS's experience in delivering cutting edge live video technologies for broadcast and new media productions. This joint training session delivered by EVS and Broadcast Academy will bring years of experience from the international sports landscape. It will provide expert's insights, best practices, and will be a unique training opportunity to learn all about the world of sports replays.
This certified training is the first of its kind to focus on the editorial side of the Live Slow Motion (LSM) and designed to benefit those who intend to develop their career as Replay Operators in production of live sports events.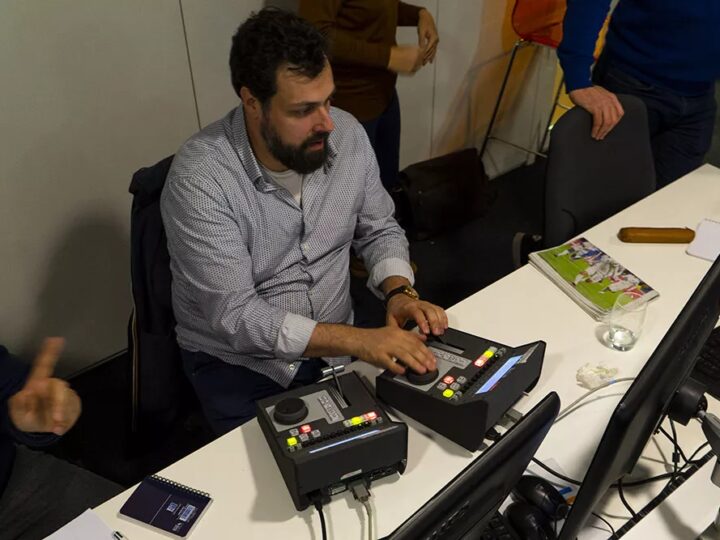 Course Objectives
DAY 1
Introduction & Presentation
Introduction of the Broadcast Academy

 

Introduction of the Trainers & Broadcast Academy team

 

Introduction of each participant

 

Goals of the course & agenda of the four days

 
The LSM VIA
Touchscreen, buttons, and secondary functions

 

The Multiviewers

 

The Viewer

 

Review of the clips grid and the new Playlist panel

 

Remote settings and operation settings

 
Working with Inputs
Introduction

 

PGM/PRW Modes, replay sequences, take for switching PGM/PRV

 

Difference on the remote view and on the Multiviewer

 

Exercises: To mix on air some replays

 

Multi PGM Mode – When we can use PGM/PRV and when we can use Multi PGM mode

 

Exercises: Roll some replays on PGM1 and others on PGM2 (Interviews on PGM1 and replays on PGM2)

 

Cue points, live and playback mode

 

Freeze on cue point

 
Working with Clips
Creation of clips

 

Exercises: Clip on air and see the old screens functions, change inputs, clips toggle

 

Clips Structure

 

Guard bands duration

 

Exercises: Redefine IN et OUT, Clear IN, Clear OUT, view on multiviewer 4

 

Clip settings

 

Automake, guard bands, Post-Roll, Autoname with Metadata's

 

Philosophy of the Pages and Banks

 

Exercises: Create clips in certain pages and banks

 

Name and Metadata's

 

Exercises: Name clips in the viewer and add metadata in the remote

 

Clips Colours

 

Local and Network mode, differences

 

Copy Move Erase Clips

 

Exercises, copy and move clips in local mode

 

Erase multi clips from the viewer or clip by clip on the remote

 
Network Operations
How to connect to servers

Recall Function

 

Overview

 

Access network in other server's pages and banks

 

How to recall, clips, playlists in Local or Network server

 

Exercises: Recall closing sequence or ITW to roll it on PGM

 

Train Function

 

Structure, how to access on it, filter page

 

Exercises: Access to a train from a distant server and clip on local some shots

 

TC Configurations

 

Search by timecodes, browse by clips, record

 

Push functions

 

Exercises: Pushing clips and pushing to favourite mode

 
Shotbox
Overview, Interface

 

Benefits of the Shotbox

 

Alternative to pages and banks

 

Autoplay, switch btw playlists

 

Exercises: Add to Shotbox Clips, colour it, Playlist from local and Distant server

 
Shotcuts
Overview, Interface

 

Benefits of the shortcuts, use case and overview of all functions available

 

Add colours and Clear shortcuts

 

Exercises: Add shortcuts, add clips, playlists (local and network playlists) and record trains)

 
Practice Session on the Simulator
Each session with 4 Operators in real conditions

 
The Live TV Simulator is based on EVS technology and consists of two XT3 production servers, one IP Director and one Dyvi live production switcher. Different football and tennis matches are loaded on to the Simulator to create a live-OB environment for the directors to practise their craft and skills. 
DAY 2
Playlists 
Overview of the playlist mode

 

Interface on the remote screen

 

Add clips, add cut, IN/OUT edit clips in the playlist, transitions, Film Fx

 

Advanced video and audio editing

 

Clips

 

Overview of editing packages for a football match: Highlights, match, Press Conference, Goals and Flash ITW

 

Exercises: In real conditions; produce Highlights and closing sequence packages from a proposed football match, ready to roll just at the end of the match. Watch every playlist on screen and Q/A.

 
Viewer 
Overview, interfaces

 

Clips

 

Name clip, copy clips, charge clip on PGM and roll it (shortcuts of the viewer), copy playlists into another playlist

 

Recall clips, playlists, and access record trains

 

Playlist panel

 

Add clips, change type of transitions, duration of transition, mute clips, delate, information on screen

 

Search mode, filters

 

Restripe TC

 

Exercises: Add to a playlist ISO angles of clips (best angles actions of the Playlist use case) with 3 stars by tc.

 
Exports 
Introduction to Xsquare, export from clips and playlists to different targets

 

Flatten playlists

 
Introduction to Xtra Motion 
What is Xtra motion and when to use

 

Exercises: Put the Xtramotion target as a shortcut and clip a reaction's player, then do Xtra motion.

 
Practise Session on the Simulator 
Each session with 4 Operators in real conditions

 

Review of a football match

 
DAY 3
Director's editorial & best operational workflow expectations 
Best practices for storytelling and operational workflows 
Replay philosophy

 

OB environment

 

Preparation and technique

 

Communication

 

Set up for big matches (with a slomo Coordinator position) and smaller configurations (without a slomo Coordinator position)

 

Storytelling, editorial with use cases

 

Camera plans and camera angles

 

EVS allocations, editing packages for each operator (depending on configurations)

 

Study of running order of a football match

 
Practise session on the Simulator 
Each session with 4 Operators in real conditions

 

Review of a football match

 
DAY 4
Group 1: Practise session on the Simulator 
Each session with 4 Operators in real conditions

 

Review of a football match

 
Group 2: Practise session on the Simulator 
Each session with 4 Operators in real conditions

 

Review of a football match

 
Recap and Q&A Evaluation of the session 
Please Note: The above course agenda is for reference purposes only. The sessions can be tailored to the precise requirements of the participants. The participants will gain experience from relevant International and best practises for replay operations. Participants are also allowed to bring in their work (covered matches/games) for review by our experts. 
Our Experts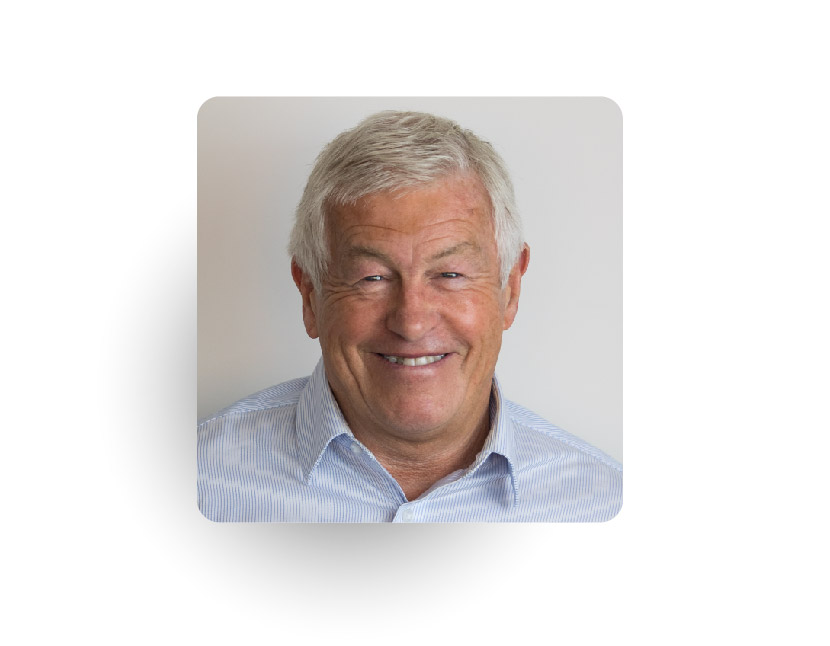 JOHN WATTS, Executive Producer & Director
One of the world's most experienced multi-camera live sports directors. Won a BAFTA award and received 10 nominations, plus 4 Royal Television Society awards and a RTS Fellowship. His extensive football credits include six English FA Cup finals, five English League Cup Finals, over 20 years of UEFA Champions League coverage – including the Finals in 2002, 2003 and 4K coverage of the Final in 2016. He has directed the host broadcast coverage at the FIFA World Cup™ in 2002, 2006, 2010, 2014, 2018 and the European Championship in 1996, 2004, 2008, 2012 and 2016.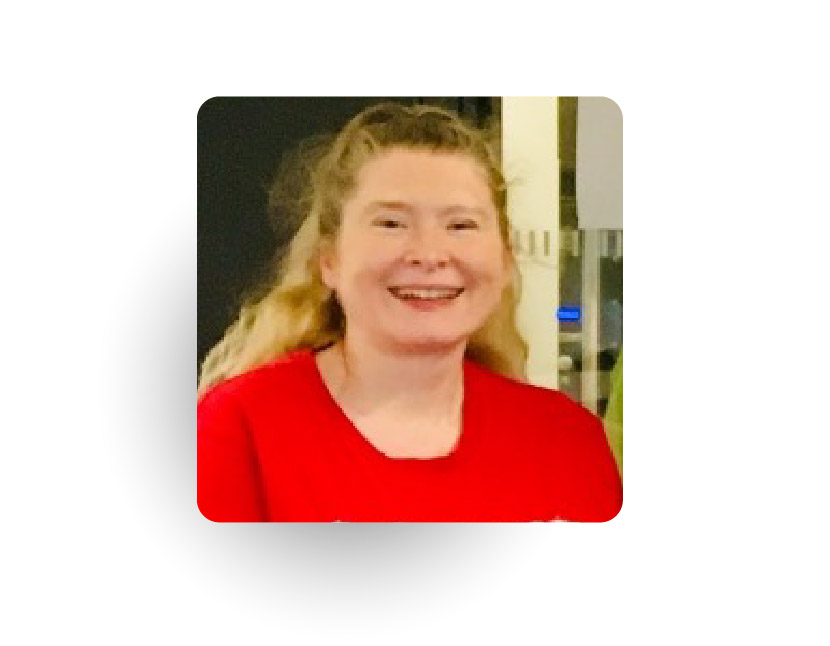 RACHEL PILLAR, Replay Operator
Worked as an EVS Operator for various international sports events. Experience of working extensively with different EVS products. EVS trainer for live sports direction training session.
LIVE TV SIMULATOR XT3
The Simulator integrates LSM-VIA as part of the core operating system of the XT3 class of servers offered by EVS. The operational base is integrated into the server itself, and it recreates live editing experience for sports and live event broadcasting within a controlled environment.

 

Provides replay mode functions in slow motion, super motion and a range of on-the-fly editing actions.

 

Includes LSM Connect for clips and playlist management, specific Paint mode, Target mode and Split screen.

 

Configured with the two EVS XT3 live video servers and an IP director – enabling up to twelve ISO camera feeds in High Definition 1080i format for ingest/playout, a Dyvi live video switcher for the camera cutting and all necessary slow motion operational tools to create the replay sequences.

 

The XT3 Involves the use of archive content from real-world sports events as a training environment. It aids in live sports production, storytelling and creating live highlights and replays.

 

The trainees have hands on experience.

 

Unlimited testing with no live broadcast pressure.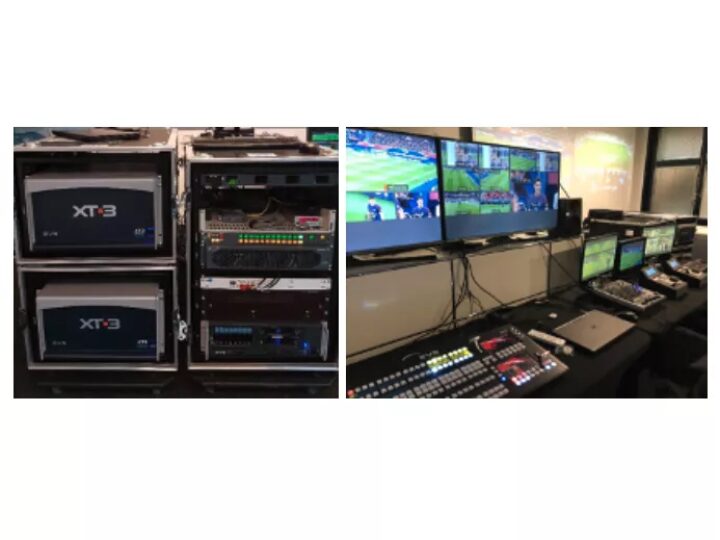 X-One
The X-One enables up to six ISO camera feeds in High Definition 1080i format for ingest/playout.

 

Based on EVS technology of X-One, the Unified Live Production Simulator can import any other media files.

 

X-One features a contextualised user interface (UI) that adapts to the type of production on which it is deployed. This allows a single operator to manage graphics, audio and replays with ease.

 

The built-in intelligent production assistant makes suggestions for highlights and logging, and the operator can focus more on editorial nature of his/her role.

 

The dedicated UIs is available on the EVS cloud and can be downloaded and installed ahead of any production.

 

It is easy to set up and configure according to the different training scenarios.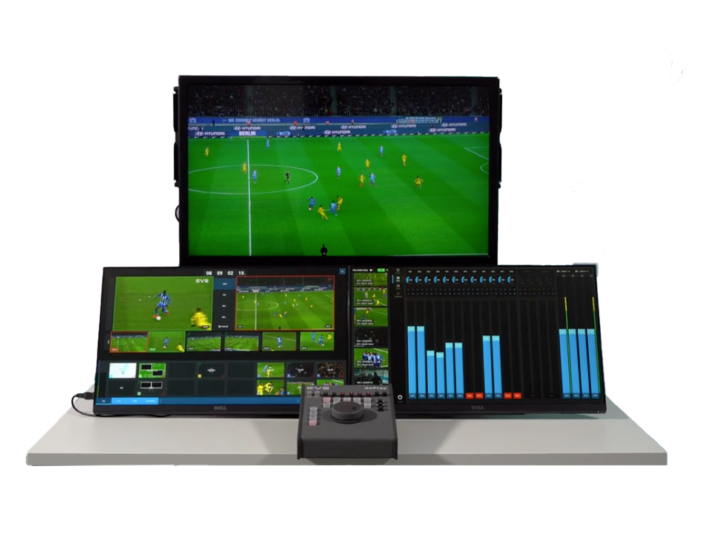 Financial Support
These courses are subject to AFDAS funding. For information on AFDAS, please contact: contact@omneo-solutions.com
Scholarships are offered to women from the broadcasting field to further their career in the sports broadcast industry. For more information, please contact us at: info@broadcastacademy.net.
Registration Form: