For more information regarding the course in London, please visit the NFTS Website by clicking on the button.
Course Information
This online course is aimed at commentators who wish to increase their commentary skills and ability to cope with mid and high football leagues. It is based on theory and practical sessions aimed at giving commentators a greater understanding of their craft and improving their commentary skills.
The course is run initially as a group session and then commentators will prepare and perform training by delivering off tube commentary of a football match.
The 2-day online training will have pre-recorded and live sessions. Participants will be given case-studies and project work and will benefit from direct interaction with the expert.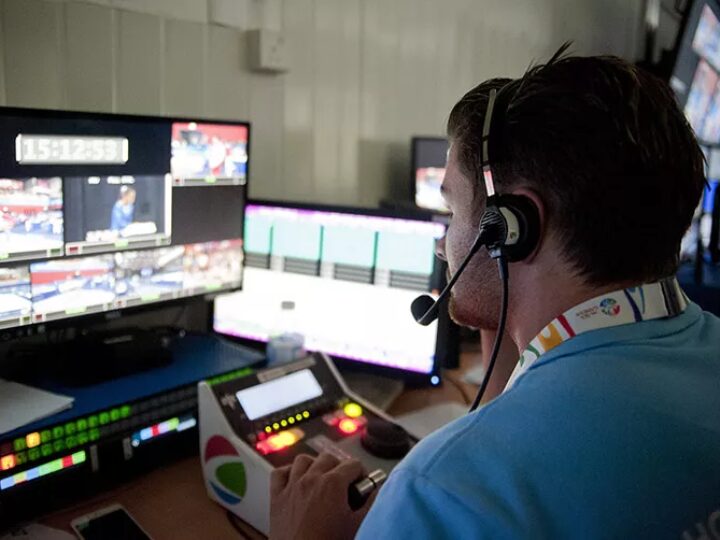 Goals
Have a better understanding of the real objectives of sports commentary
Have a much broader understanding of the art of commentary
Understand what the Broadcaster wants from a good Commentator
Be able to prepare for commentary more effectively with the tools to develop their own system of notes
Be able to create their own commentary style and feel more confident in delivering effective storytelling commentary
Be confident and efficient in storytelling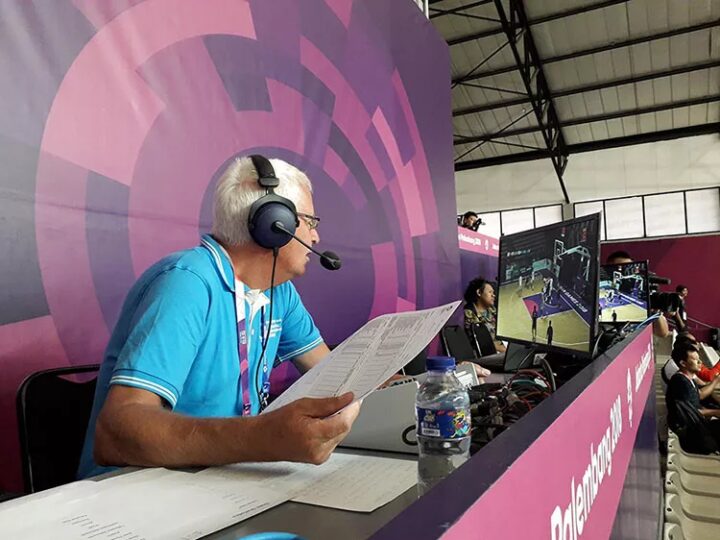 Sample Course Plan
Day 1
Real objectives of television sports commentary
History of sports commentary – Radio to television
Different commentary styles around the world – Contrasting styles according to countries (e.g. USA, South Africa, Japan, Scandinavia, etc.)
Telling a story
Informing & updating viewers and fans
Enhancing the viewing experience – Real objective for every commentator
Introduction to commentary
Understanding the role and subject matter
Developing one's own personality
Pronunciation – not prounounciation
Spontaneity – hallmark of good commentary
Art of interviewing, listening (i.e. Samaritans)
Develop individual style and personality
Knowing when to speak
The art of silence – golden rules
Voice modulation – Pitch tone and impact, light and shade, plus projection
Ad-libbing
Brevity
How to pitch voice as match evolves
Role models – seek to emulate not imitate
You are the eyes of all those watching and listening to YOU
Preparation
Match preparation – equal attention whether a World Cup final or a non-league match
Preparation, statistics, notes
Information – social media, Internet, books etc.
Contacts – Pool of commentators worldwide
Managers/players (protected species) – building contacts
Club media officers
When to script and when not to script
News awareness (e.g. Bradford Fire, Heysel etc.)
Statistics – what and when to use
Stats and commentary notes
Creating anticipation
Personal opinion – with or without expert co-commentator
Working with a director, basic talkback
Pre-match contact with TV production crew
Individual commentary stints off tube and group review
Lead vs Colour commentary
General facts and figures as opposed to personal player information
Neatness – easy-to-read notes
Live throws to breaks, promos, twitter messages, touchline reporters etc.
Golden rules for monitor use – particularly in off-tube situations
Workspace in commentary position
Inside or outside commentary position preference
Duty to players, officials, viewers
Off-tube commentaries – different techniques
Using equipment's

Talkback, PA's – ability to combine speech with listening
Using the lazy button for talkback
Use of monitor
Microphone techniques ─ Lip ribbon vs headset
Day 2
On match day and during the match
Managing commentary during a poor game. How to keep it interesting without criticism
Being ever mindful of subsequent highlights packages – brevity is best Edit points
Dangers of too many statistics (Have but don't use)
Danger of trying to anticipate – seeking glory through prediction
Use of clichés (some unavoidable in sport, even expected e.g. "giant killers") use sparingly and mindfully
What to do when you get it wrong (factually or by insinuation)
What to do when you don't know what's happening
Don't make stupid, irrelevant comments. Don't try to be clever
How to assess the flow of the game
How to react when things go wrong, technically or visually
Switching to reporter role in mid-commentary
Analysing one's own performances
Taking advice
Individual commentary stints off tube and group review
Pre-match checks on routes to stadiums, entry gates, commentary areas
Meeting the Director, the Producer
Hitting cues from a Production Assistant/Continuity
Language barriers – working with foreign crews
Story telling techniques during a match
Discussion with experts during match
Live throws to breaks, promos, twitter messages, touchline reporters etc.
Different media outlets – club websites, videos, Twitter
How to go with the flow of the game
Editing points for highlights
Chemistry between commentator and co-commentator/expert
Listening to co-commentator, studio guests, pre-match features
Running orders – look for times, durations, changes
Applications for passes, accréditations, visas etc.
TV compounds, media centres
Sound men – perfectionists
Exercises
Commentary exercise
Individual review and analysis of performance, discussion and feedback
Please Note: The above course agenda is for reference purposes only. The sessions can be tailored to the precise requirements of the participants.
Our Expert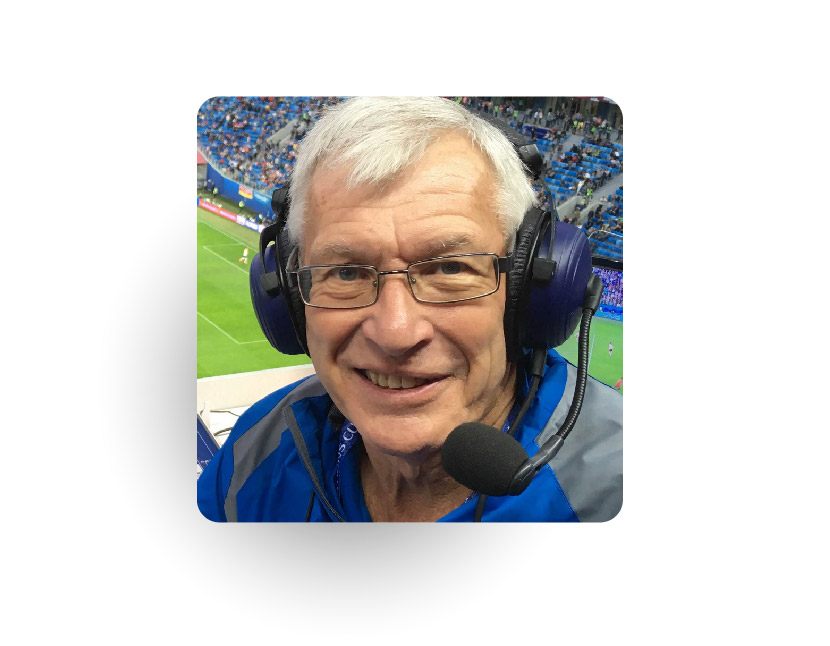 John Helm, Commentator
John Helm has been involved in journalism since leaving school in 1959, working on regional and national newspapers.
A former Head of Outside Broadcasts for the BBC, he has commentated on more than 20 sports during a radio and television career spanning almost 50 years. John has commentated at Olympic Games, Commonwealth Games, Asian Games, nine FIFA World CupTM events, and numerous golf events around the world.
He has also been involved with the FIFA Broadcast Academy in the past, conducting courses in numerous African countries. Perhaps best remembered for his commentary on the 1985 Bradford City fire disaster, John has won recognition for his work including a Lifetime Achievement Award from the Royal Television Society. He was included in the Guinness Book of Records for being able to name all 92 clubs in the English Football League in 26 seconds.
Registration Form1>